field⇔work Create in everyday life

【Period Extended】
Gallery 1 & 2
Interactive Space
In response to the latest guidelines announced by the government of the Tokyo Metropolitan Government, Tokyo Shibuya Koen-dori Gallery will reopen to the public on 2 June. The exhibition field⇔work: Create in everyday life, which was postponed due to the Tokyo Metropolitan Government's measures to prevent the spread of the COVID-19 coronavirus, will be open from 2 June to 23 August 2020.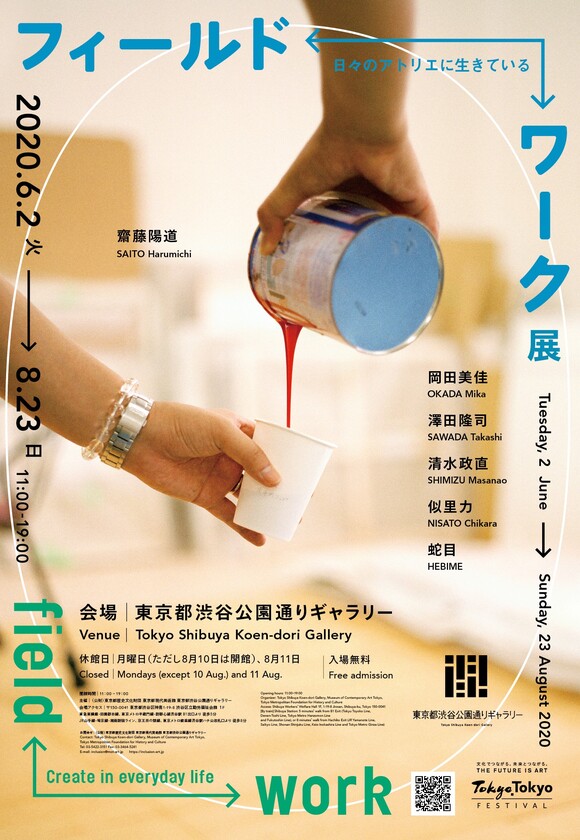 Information
| | |
| --- | --- |
| Title | field ⇔work Create in everyday life |
| Period | Tuesday, 2 June 2020 to Sunday, 23 August 2020 |
| Opening hours | 11:00-19:00 |
| Closed | Mondays (except 10 August) and 11 August |
| Venue | Tokyo Shibuya Koen-dori Gallery |
| Admission | Free |
| Organizer | Tokyo Shibuya Koen-dori Gallery, Museum of Contemporary Art Tokyo, Tokyo Metropolitan Foundation for History and Culture |
| Artists | SAITO Harumichi, OKADA Mika, SAWADA Takashi, SHIMIZU Masanao, NISATO Chikara, HEBIME |
By meeting between five artists who create unique works and one photographer, this exhibition focuses on creative activities with diverse backgrounds such as Art Brut or self-taught artists. For the purpose of this exhibition, SAITO Harumichi ventured out to the studios of OKADA Mika, SAWADA Takashi, SHIMIZU Masanao, NISATO Chikara, HEBIME from last year. The sight of these creators in their field of daily life and creative activity, the everyday scenes and mood, which SAITO captures in his photographs, broadens the imagination for interpreting their works. In this exhibition, taking hints from the photographer's unique way of engaging with the active world of artists that is only possible through fieldwork, of going out into their world, encountering it, and learning about it, we can take a fresh look at these artist' works and the background to those works, and consider the beginnings of human creative activity.
Artists profile
SAITO Harumichi (1983-)
Born in Tokyo. Photographer. Graduated from Tokyo Metropolitan Shakujii school for the Deaf. Captures many different subjects, such as everyday scenes and people with diverse backgrounds, with a direct gaze and photographs them with gentle light. Winner of the Excellence Award in the 33th Canon New Cosmos Photography in 2010. Winner of the Japan Professional Photographers Society Newcomer's Award in 2014. Published a photo collection, Kando[Inspiration]in 2019,
OKADA Mika(1969-)
Born in Tokyo. Creates works of art with embroidery techniques, using original materials such as thread, fabric, beads, and paints. Has been holding solo exhibitions in various locations since 1992. Her depictions of dining tables and landscapes have been featured in the magazine, Kurashi-no-techo, newspapers, and other publications. Winner of the Audience Award at the Pocorart National Open Art Exhibition in 2011.
SAWADA Takashi (1946-2013)
Created paintings at Katayama Kobo, Kobe City, Hyogo Prefecture, in collaboration with the studio staff for ten years from 2003. Using the snap of his right ankle, which he could move by himself, he created works by kicking paper cups and paint tins containing paints. Exhibited at the Kyosei Art Festival in 2011.
SHIMIZU Masanao (1936-)
Born in Tokyo. Lost his sight as a child, and learned to appreciate literature as a youth through books printed in braille. In the 1990s, he started taking part in a sculpture workshop using cray, under the instruction of the artist, NISHIMURA Yohei. In 2019, he exhibited in the Tot ARTS Festival 2019 + Wa! Shinagawa exhibition.
NISATO Chikara (1968-)
Born in Iwate Prefecture. Works in the Atelier Mayu-ra, which is attached to Rumbini Art Museum in Hanamaki, Iwate Prefecture. Every day, he carry out his unique handwork in of cutting up threads in small pieces, tying them back together, and rolling them into balls. Winner the Grand prize in the Modern Art Division of the Iwate Prefecture Arts Festival in 2009.
HEBIME (1982-)
Born in Hyogo prefecture. Painter. Began teaching himself art after quitting senior high school. In recent years, he has continued to creat works with a technique of painting multiple layers of acrylic paint and chiseling out shapes from the hardened paint layers. In 2018, he exhibited in the Art Brut from Japan, Another Look exhibition at the Collection de l'Art Brut in Lausanne.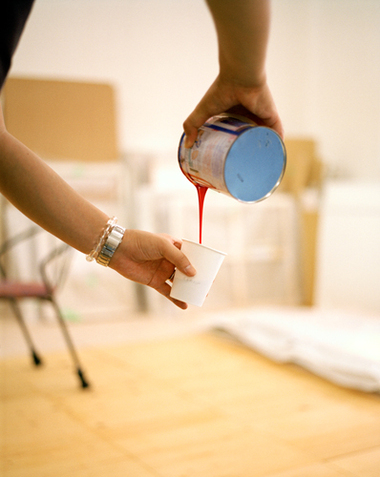 SAITO Harumichi From photography session in Katayama Studio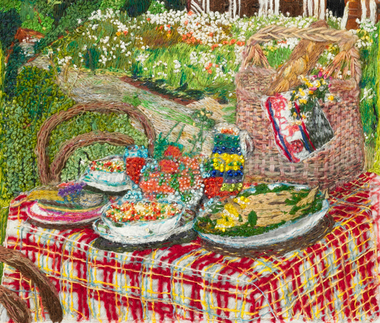 OKADA Mika ≪Herb Garden≫ 1966 Artist collection ©MIKA OKADA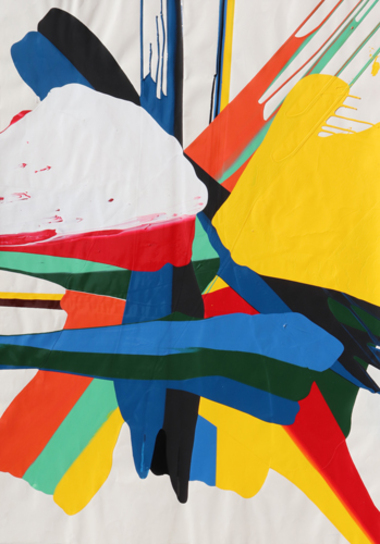 SAWADA Takashi ≪non title≫ 2005 Collection / Photo courtesy: Katayama Studio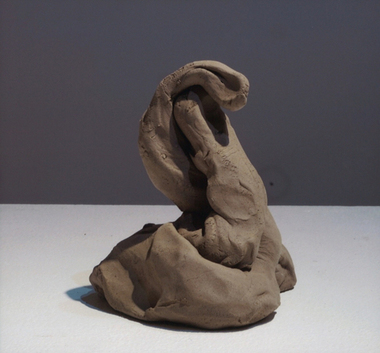 SHIMIZU Masanao ≪Quiet bill≫ 2018 Artist collection Photo courtesy of NISHIMURA Yohei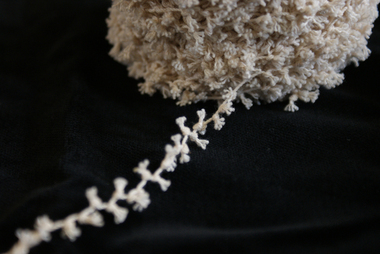 NISATO Chikara ≪non title≫ Around 2009-2011 Artist collection Photo courtesy of Rumbini Art Museum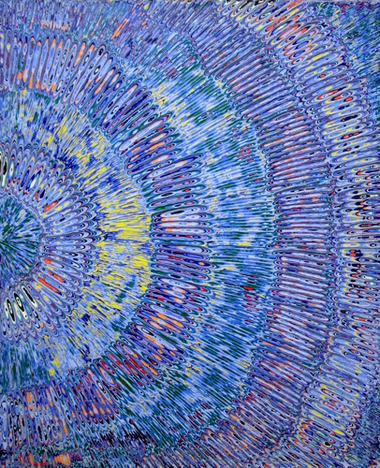 HEBIME ≪Lab work≫ 2017 Artist collection Courtesy of the artist
Related Event
Artist Talk【Cancelled】
Period

Saturday, 25 April 2020

Venue

Tokyo Shibuya Koen-dori Gallery, Interactive Space

Admission

Free
Talks / Symposiums
Interactive Space
Sign-interpreting provided
Guests : SHIMIZU Masanao(Exhibitors)
HEBIME(Exhibitors)
ITAGAKI Takashi(Art Director, Rumbini Art Museum)

Silent Talk (Communicate in Writing) Appreciation Tour【Cancelled】
Period

Sunday, 3 May 2020 / Sunday, 21 June

Venue

Tokyo Shibuya Koen-dori Gallery

Admission

Free
Special Talk "Opening up the World with Field Work"【Cancelled】
Period

Friday, 29 May 2020

Venue

Tokyo Shibuya Koen-dori Gallery, Interactive Space

Admission

Free
Talks / Symposiums
Interactive Space
Sign-interpreting provided
Guests: SAITO Harumichi(Exhibitors)
TSUZUKI Kyoichi(Photographer / Editor)

Talks "Talking about the Creators' Field and Work" 【Cancelled】
Period

Saturday, 2 May 2020 / Sunday, 10 May

Venue

Tokyo Shibuya Koen-dori Gallery, Interactive Space

Admission

Free
Talks / Symposiums
Interactive Space
【Vol.1】
Guests: MURATA Masako(Chief Director, Mika Okada Support Group)
     YAMASAKI Akiko(Professor, Nara Women's University)
【Vol.2】
Guests: SHINKAWA Shuhei(Director, Katayama Studio)
OKAHARA Masayuki(Professor, Keio University)
Lecture and Workshop "Shapes that Transcend Vision"【Cancelled】
Period

Saturday, 6 June 2020

Venue

Tokyo Shibuya Koen-dori Gallery, Interactive Space

Admission

Free
Workshops
Others
Interactive Space
Guest: NISHIMURA Yohei(Japan Women's University / Artist)
Curator's Gallery Talk 【Cancelled】
Period

Saturday, 27 June 2020

Venue

Tokyo Shibuya Koen-dori Gallery

Admission

Free
Talks / Symposiums
Sign-interpreting provided