首頁 >
檔案 >
A Love Letter Every Time You Meet
Kids meet 03
Workshop "A Love Letter Every Time You Meet"

Workshops
Interactive Space
Sign-interpreting provided
For Kids

Illustration by WATANABE Kenichi
About Kids meet

The "Kids meet" series of children's programs creates opportunities for children of diverse backgrounds to meet by change, encounter things they could never have imagined, and talk to each other through art experiences. Our aims are for these experiences to broaden the way children see the world and expand their worlds, and to draw out in the children a rich imagination that respects diverse values.

A Love Letter Every Time You Meet


The third in a series, this workshop is led by the Kanazawa dance artist Nakamura Kurumi and three dancers from Nakamura's dance company Ala oruz: Taka-chan, Tamapi, and Mori-san. With a focus on the joy of free physical expression, the Kanazawa-based Ala oruz features dancers who have intellectual and physical disabilities.The two-day workshop enables participants to experience communication through their own words and those of the highly individual instructors. Let's take our time and enjoy not understanding, and then express those experiences not verbally but physically in time to music.


Message from the artist
I know someone who gives me a paper bag full of love letters every time we meet. And there's someone who makes flyers in unexpected shapes and someone who is always pleased to show me what's in his bag. At first, I didn't understand why they do this. But looking back on it, I came to see that I've been blessed with encounters and long-term relationships with others precisely because I didn't understand everything about them. This workshop offers the opportunity to encounter the everyday world of other people and spend time exploring that. Then you can try converting that experience into a physical form of expression. There will be a lot of things you won't understand or that confuse you. I hope the workshop inspires you in little ways to value the honest feelings and sensations that come from such encounters with people and things.                                                                NAKAMURA Kurumi

*Conducted in Japanese.

Title

Kids meet 03 A Love Letter Every Time You Meet

Venue

Tokyo Shibuya Koen-dori Gallery, Interactive Space

Target

Toddlers and parents to junior high school age
*Open to people of all abilities.

Support
Japanese sign language interpretation and writing boards available. Please get in touch if you require other forms of assistance. We will make every effort to ensure you feel comfortable and able to participate as fully as you like.

Admission

Free
Capacity

Up to 10 children in each time.

Facilitator
NAKAMURA Kurumi

Instructor
Taka-chan  Tamapi  Mori-san

Organized by

Tokyo Shibuya Koen-dori Gallery, Museum of Contemporary Art Tokyo, Tokyo Metropolitan Foundation for History and Culture

Application period

Saturday, 1 July - Saturday, 22 July
*In case of a large number of applicants it will be a lottery. *Applications are now closed.

How to apply

Please use the application form below.

Inquiry

Tokyo Shibuya Koen-dori Gallery, Kids meet section
Email: skdg-event2022(at) mot-art.jp * Please change (at) to @.
Tel: 03-5422-3151

Artist
NAKAMURA Kurumi
Born in Kanazawa and based in Ishikawa, Nakamura Kurumi is the head of SOKONIDANCE, which uses dance and physical expression as means of communication to show the possibilities of the human body. She runs workshops at museums and art museums, welfare facilities, and special needs schools both in Japan and overseas. Her work showcases the beauty of the human body in all its various forms. Nakamura is also director of the dance company Ala oruz.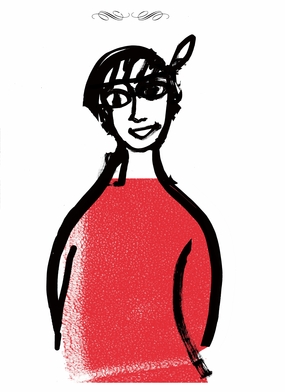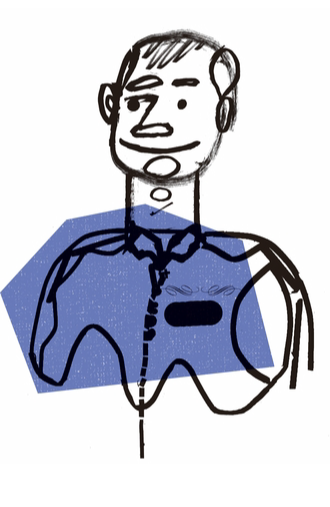 Taka-chan
The person who's always pleased to show you what he has in his bag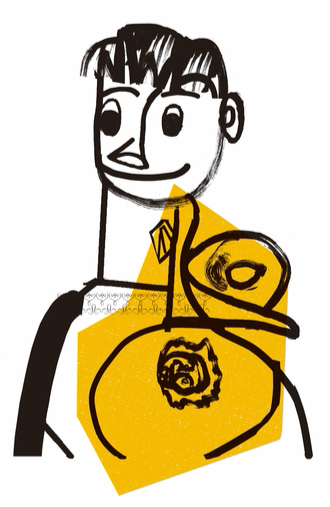 Tamapi
The person who makes lots of flyers in unexpected shapes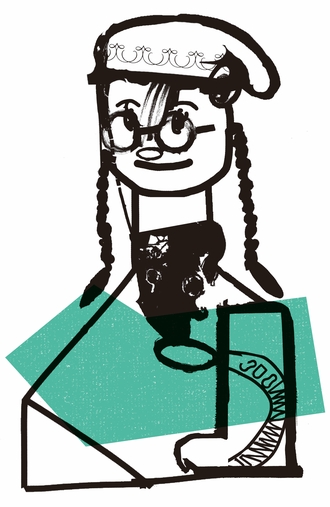 Mori-san
The person who gives you a paper bag full of love letters
【Ala oruz】
Launched in 2019, Ala oruz is a Kanazawa-based dance company with a focus on the joy of free physical expression. Led by director Nakamura Kurumi, its monthly dance workshops feature the approximately twenty members, who all have intellectual and physical disabilities. Five members of the company perform in the dance documentary Nayami no Tane, a collaboration between filmmaker Noda Ryo and Nakamura.