| | |
| --- | --- |
| Title | Artist Talk Tanukidashin |
| Date and Time | Friday, 8 September 6:30pm-7:00pm |
| Talker | Tanukidashin (exhibiting artist of "Imaginative Drawings in Monochrome") |
| Venue | Tokyo Shibuya Koen-dori Gallery, Gallery 1 and Gallery 2 |
| Admission | Free *No application required. |
| Organized by | Tokyo Shibuya Koen-dori Gallery, Museum of Contemporary Art Tokyo, Tokyo Metropolitan Foundation for History and Culture |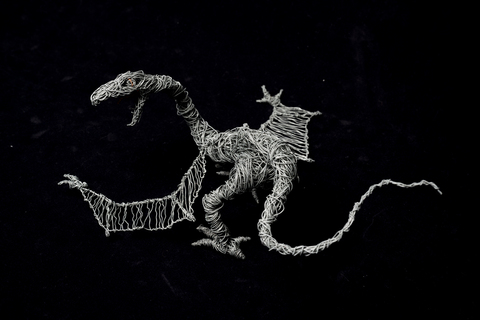 Tanukidashin 1999-

Born in Hyogo Prefecture. Lives and works in Hyogo. Creating wire sculptures by a method of his own, a practice he began as a third-year junior high school student, Tanukidashin realistically depicts ships, airplanes, and living creatures as if sketching lines in three-dimensional space. The subjects of his works are inspired by books and other resources, as well as ships seen in the harbor city where he lives. His images, which range from large-scale industrial products to characters one might encounter in a fantasy novel, are all entirely original creations of his own. His main exhibitions include the 2014 "4th 'Kokoro no Aato-ten' in Shiawase no Mura 2014," Hyogo Prefecture.