About the Gallery
TOKYO SHIBUYA KOEN-DORI GALLERY
About our Programs
Tokyo Shibuya Koen-dori Gallery holds a variety of exhibitions and other programs, including Art Brut, as a way to contribute to the promotion of understanding diversity and the realization of an accepting and inclusive society through art. The Gallery creates opportunities for people to encounter the diverse creativity and new values of individuals.
Exhibition Programs
The Gallery's exhibitions present the creativity of diverse individuals by presenting a variety of works, including works of Art Brut.
Interactive Programs
The Gallery promotes creative, interactive exchanges that respect diverse values.
Dissemination Programs
The Gallery gathers and disseminates a broad range of information about activities that consider harmonious co-existence through art.
*Art Brut is a term originally proposed by French artist Jean Dubuffet.
Today, it broadly refers to art that is notable for its unique ideas and means of expression, often created by artists who have not received a formal art education.
Tokyo Shibuya Koen-dori Gallery Concept Movie
About our Logo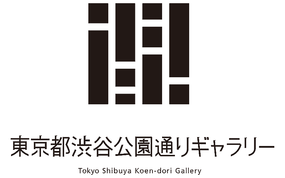 The mark combines the Chinese character 人 meaning "person" and the exclamation point "!" motifs to express the surprises and discoveries to be found in diversity.
The silhouette resembles a ladder lottery, to signify serendipitous meetings or fortuitous encounters with worlds we could not imagine ourselves, and the idea that there are discoveries to be made at the end of the path we choose.
About the Gallery
| | |
| --- | --- |
| Name | Tokyo Shibuya Koen-dori Gallery |
| Address | Shibuya Workers' Welfare Hall 1F, 1-19-8 Jinnan, Shibuya-ku, Tokyo 150-0041 |
| Managed by | Section for Inclusion in the Arts, Museum of Contemporary Art Tokyo, Tokyo Metropolitan Foundation for History and Culture |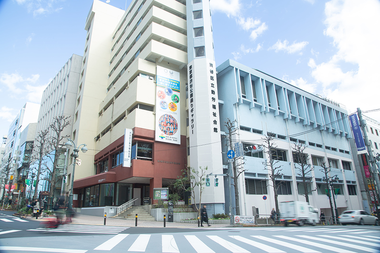 Gallery Exterior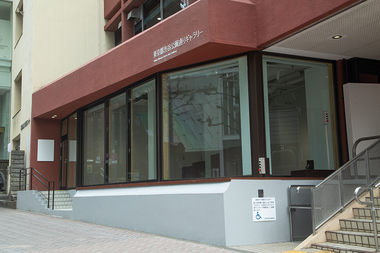 The Koen-Dori Entrance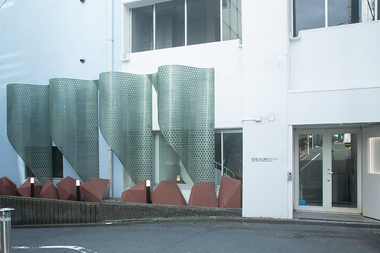 North Entrance



Interactive Space
A space to hold functions that will encourage interaction between the artists, visitors and others, such as workshops, talks and live concerts.
This space can also be used to browse related books and magazines.
For access to the elevator beside the stairs at the Koen-Dori Entrance, please use the intercom near the elevator.
Access to the equipment can be further facilitated if you contact the Gallery ahead of your visit.