Art Brut 2021 Special Exhibition
Unframed ーThe limitless flight of creativity and imaginaton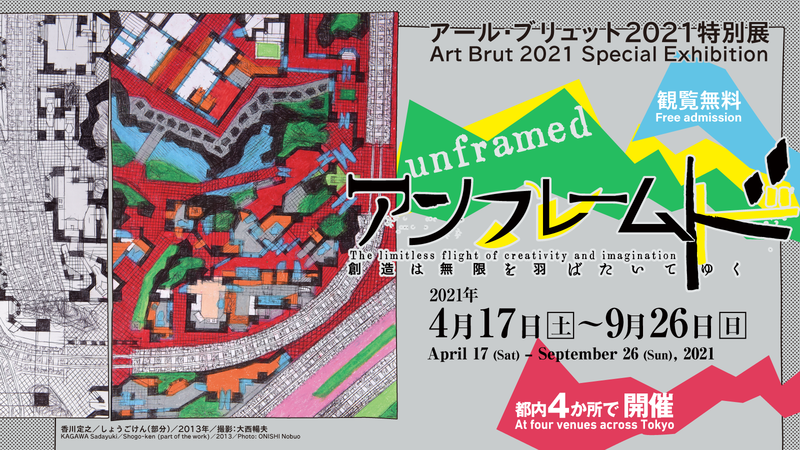 Exhibition Overview
The exhibition presents Art Brut artists who have been active in Japan and overseas into the modern day. Art Brut has made visible those unknown creators who defy boundaries and shed light on the potential and power of human expression.

Unframed

Boundary-transcending creativity has changed the way we look at art and our values, opening up art into a more familiar world. From the outpourings of vastly diverse human expression that is liberated from preconceived notions, this exhibition will make us believe that each and every one of us has a glow and power of our very own. The diverse values expressed in Art Brut and the new encounters with others that they bring drive us to expand the various forms we take in this world, such as our lifestyles, the ways in which we live our lives, and gender, in myriad, brightly colored ways.
Unframed removes the many boundaries and borders that surround us, opens us up to unknown, infinite possibilities, and lets this world spread its wings to venture into richer places.

Title
Art Brut 2021 Special Exhibition
Unframed ーThe limitless flight of creativity and imaginaton
All Period
Saturday, 17 July 2021 to Sunday, 26 September 2021

The venue no.1
【Ended】
Venue: Nakano ZERO, West Annex Gallery 1 (2-9-7 Nakano, Nakano-ku, Tokyo)
Period: April 17-28, 2021 ※Ended on 24 April.
Opening hours: 11:00-19:00

The venue no.2
【Canceled】
Venue: Hachijo-machi Town Hall, Hachijo-chomin Gallery (2551-2 Okago, Hachijo-machi, Hachijojima, Tokyo)
Period: May 15-23, 2021
Opening hours: 9:00-17:00

The venue no.3
【Ended】
Venue: Fussa-shi Petit Gallery, 1st and 2nd Exhibition Space (1014-10 Oazafussa, Fussa-shi, Tokyo)
Period: June 22- July 3, 2021
Opening hours: 11:00-18:30 (closed Mondays)

The venue no.4
Venue: Tokyo Shibuya Koen-dori Gallery
(Shibuya Worker's Welfare Hall 1F, 1-19-8 Jinnan, Shibuya-ku, Tokyo)
※For details, please see the exhibition page of this website.
Admission
Free
Artists
AYAMA Takayuki, KAGAWA Sadayuki, KADOYAMA Yukinari, Madge GILL, SAITO Katsutosih, SATO Akemi,
François JAUVION, SEINO Mina, Leonhard FINK, FUJITA Yu, YONAHA Shun
New Angle Navigators
ITO Shiori (Journalist, writer, and documentary filmmaker), DOI Yoshiharu (Culinary expert)
Audio Guide Navigators
KOM_I (Singer, artist)
Organized by
Tokyo Metropolitan Government,
Tokyo Shibuya Koen-dori Gallery, Museum of Contemporary Art Tokyo, Tokyo Metropolitan Foundation for History and Culture
Exhibition Support
Social Welfare Organization Aiseikai
Cooperation
Nakano City, Fussa City, Hachijo Town

Artists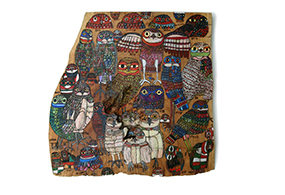 AYAMA Takayuki Burrowing Owls of the World, 2016.
Photo: TAKAISHI Satoshi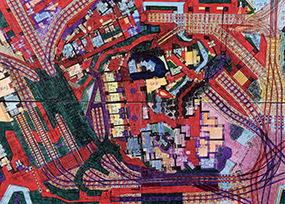 KAGAWA Sadayuki
Building 350, 2014.
Photo: ONISHI Nobuo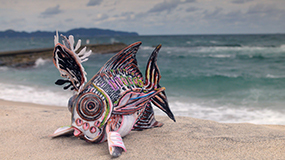 KADOYAMA Yukinari Fish, ca. 2018-.
Photo: Planetafilm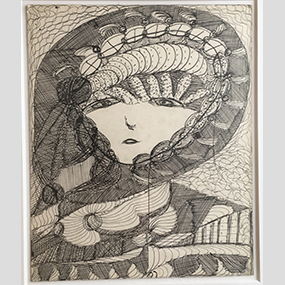 Madge GILL Untitled, 1945.  🄫Henry Boxer Gallery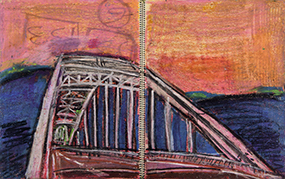 SAITO Katsutoshi Untitled, ca. 1975.
Photo: ONISHI Nobuo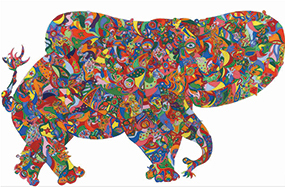 SATO Akemi Excite, 2012.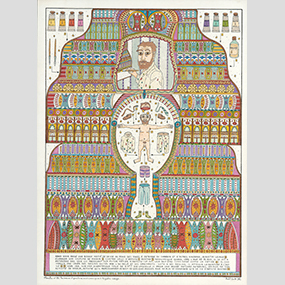 François JAUVION Augustin Lesage, 2018. 
🄫François Jauvion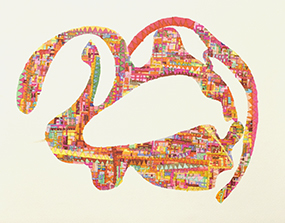 SEINO Mina Dancing E, 2018.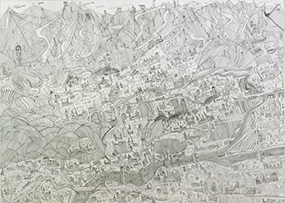 Leonhard FINK The Map of Card of the South-West Styria in Austria of Europe, 2016.
©Galerie Gugging and Jennifer Lauren Gallery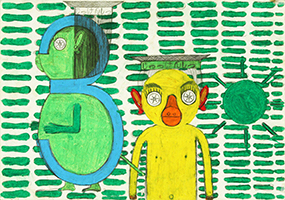 FUJITA Yu 30,Orang Utan, ca. 2005.
Photo: TAKAISHI Satoshi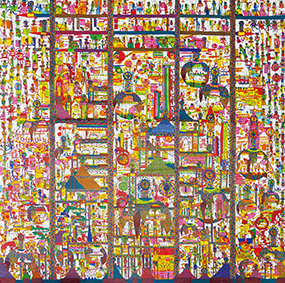 YONAHA Shun Flying ART OLYMPIA, 2017. 


*The images shown may differ from the actual works exhibited.

*Artists and works may change according to venue.


New Angle Navigators
We are very excited to have some very notable professions from their respective fields offer valuable insight and new perspectives on Art Burt and the depths of the human compulsion to create.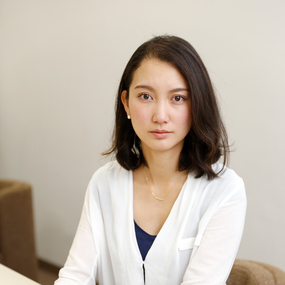 ITO Shiori
Journalist, writer, and documentary filmmaker. Her primary focus is gender-based, human rights issues. At the 2018 New York Festivals, ITO won a silver award for the film she directed, Lonely Death, in the Social Issues category. She was listed as one of the 100 most influential people in the world by Time magazine in 2020.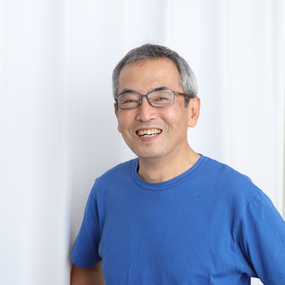 DOI Yoshiharu
Culinary expert. Born in 1957 in Osaka. After studying French and Japanese cooking, he became a lecturer at Masaru Doi Ryori Gakko and established Oishiimono Kenkyujo( centre de recherches culinaires) in 1992. He is a guest professor at Jumonji University and guest researcher at Research Center for Advanced Science and Technology, The University of Tokyo. He is a television cook in TV Asahi's Okazuno Cooking for 34 years. His publications include Ichiju issai deyoi toiu teian by Graphic-sha Publishing Co., Ltd., Doi Yoshiharu no sozai no reshipi, published by TV Asahi, Ryori to rita by Mishima-sha Co., Ltd. and Kurashi notameno ryourigaku by NHK Publishing, Inc.
Related Events
Related events are planned during the venue No.4 (Shibuya Koen-dori Gallery, Tokyo).
※For details, please see the exhibition page of this website