Talks / Symposiums
Sign-interpreting provided
Related Event "Letter / Art / Project TODOKU"
Cross talk Vol.1-5 【Online streaming】


Event Overview
Little by little, exchanges between the three artists taking part in the Letter / Art / Project "TODOKU" that launched in 2020 and the correspondents involved in the project are starting to happen. We will delve into the thoughts of the individual artists to find out what kinds of feelings those exchanges are generating in them and how they will link them to the exhibition planned for 2022. With a guest appearance by a researcher into visual and body languages and specialist in assistance for shut-ins, we will ask about the correspondents' social backgrounds and how the artists will interact with them through the project.
Title
"Letter / Art / Project TODOKU" Cross talk × OGAWA Nozomu (Project Director / Curator)
*Available only in Japanese
Vol.1
Artist SAITO Haruka
Date and time: from 31 August, 2021 Streaming now.

Vol.2
Guest WADA Natsumi (interpreter)
Date and time: from 27 September, 2021 Streaming now.

Vol.3
Artist OKI Hiroyuki
Date and time: from 31 October, 2021 Streaming now.

Vol.4
Guest SAITO Tamaki (Psychiatrist)
Date and time: from 26 November, 2021 Streaming now.

Vol.5
Artist TANAKA Yosiki
Date and time: from 21 January, 2022 Streaming now.

Notes
Sign-interpreting provided.
Streaming time may be delayed due to unforeseen circumstances.
Guest information
Vol. 2 Guest
WADA Nastumi
Raised by hearing-impaired parents with sign language as her first language, WADA conducts research into visual and body languages and explores the media potential of the senses through collaborations with people of varying physicalities. In recent activities, she has been involved in games and projects designed to explore methods for translating words and senses. They include "Qua|ia" (2018), a card game that explores the senses, developed in collaboration with LOUD AIR, and "LINKAGE" and "Tacchi Macchi" (2019), communication games that create connections based on tactile signing, which she developed as +magnet with TABATA Hayato.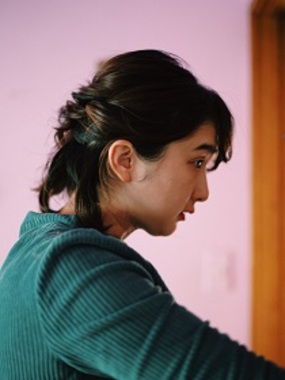 Vol. 4 Guest
SAITO Tamaki
Born in Iwate Prefecture in 1961. Psychiatrist. Saito received Doctor of Medical Science from University of Tsukuba. After working as Director of Psychiatry Department, Sofukai Sasaki Hospital, he became a Professor at Department of Social Psychiatry and Mental Health, Faculty of Medicine, University of Tsukuba. He specializes in psychiatry of puberty and adolescence, psychotherapy, and pathography. His major publications include Kankei no kagaku toshite no bungaku (Shinchosha, 2009) and many others.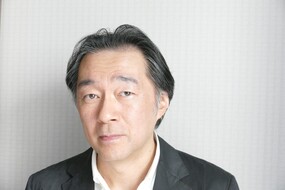 Related Event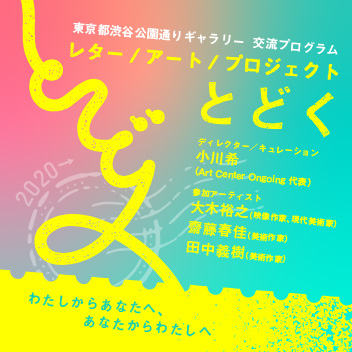 Letter / Art / Project "TODOKU"
Period

From December 2020 to March 2023
*Exhibition will be held in Saturday, 8 October 2022 - Sunday, 18 December 2022

Venue

Tokyo Shibuya Koen-dori Gallery

Admission

Free
Talks / Symposiums
Exhibitions
Others
Online