Talks / Symposiums
Exhibitions
Others
Online
Letter / Art / Project "TODOKU"


Project Overview
Since the pandemic of COVID-19 led to the declaration of a state of emergency, exercising self-restraint in daily life has now become the new normal. We live in a world where it is easy to connect with those who are far away through the use of social media, Zoom, and other online tools. Yet, we have chosen to launch an art project where artists together with correspondents of different backgrounds create works of art by communicating with each other through letters or other time-consuming and indirect means. We have invited OGAWA Nozomu, director of Art Center Ongoing, to act as a guest director and curator of the project. The artists are OKI Hiroyuki, SAITO Haruka, and TANAKA Yoshiki. The interactive art project will continue the exchanges, aiming to present the outcomes in 2022 (tentative). The exchanges between the three artists and the correspondents involved in the project will be made available on the gallery website from time to time. The project is likely to fluctuate depending on the interactions, but we hope that their ideas and what goes on in their minds will reach you.
Title
Letter / Art / Project "TODOKU"

Project period
From December 2020 to 2022
*Exhibition will be held in Saturday, 8 October 2022 - Sunday, 18 December 2022
Director/Curator
OGAWA Nozomu (Representative of Art Center Ongoing)
Artists 

OKI Hiroyuki, SAITO Haruka, TANAKA Yoshiki
Organized by
Tokyo Shibuya Koen-dori Gallery, Museum of Contemporary Art Tokyo, Tokyo Metropolitan Foundation for History and Culture

About the Letter/Art/Project "TODOKU"
The Letter/Art/Project "TODOKU" connects me (here and now) to you (not here and now) through diverse forms of indirect exchanges such as letters, postcards, or video letters. The three artists hosting the project will exchange letters with people of many different backgrounds and use pictures, video or sculpture to create works of art together with their correspondents. Inspired by letters, postcards, video letters, and other indirect media, the power of imagination will connect lives in different times, places, and circumstances. Diverse forms of communication that have been lost to the demand for speed and convenience in modern society may emerge out of these interactions. From me to you, from you to me. Different ideas transcending time, distance, and individual situations in life to reach us in the form of art—this is surely where joy, surprise, and new discoveries await.
Director / Curation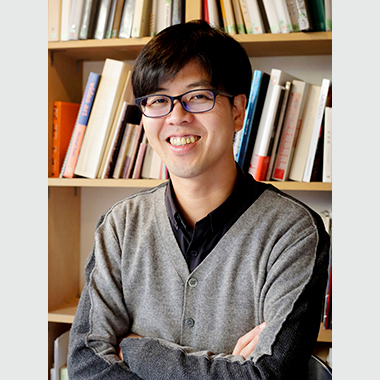 OGAWA Nozomu

Born in Tokyo in 1976. In January 2008, Ogawa established the Art Center Ongoing art complex in Kichijoji, Tokyo, where he currently serves as director. In 2013, he launched the Ongoing AIR artist-in-residence program with invited artists from Japan and abroad. Since 2009, he has been the director of TERATOTERA, an ongoing community-based art project that organizes exhibitions, music, dance, and video performances in the area between Koenji and Kokubunji stations on the JR Chuo Line. In 2016, Ogawa was awarded a Japan Foundation fellowship to research 83 art spaces in nine countries in southeast Asia. A Part Time lecturer at Musashino Art University (2011), A lecturer at Tokyo Art Research Lab (2010), A Part Time lecturer at Tokyo College of Photography (2012-2015), A lecturer at Koganecho Art School (2012-2014). An expert member of the Tokyo Arts and Culture Committee Art Brut Working Group (2015), A member of the Advisory Board on Promoting Art Brut at the Museum of Contemporary Art Tokyo (2017-2019).
Artist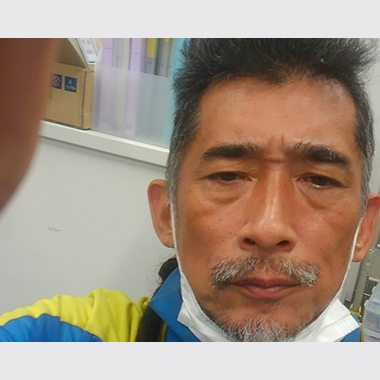 OKI Hiroyuki
Born in Tokyo in 1964. When Oki started making films, he was still enrolled in the Department of Architecture, Faculty of Engineering at The University of Tokyo. In 1990, his film Swimming Prohibited (1989) was awarded the Special Jury Prize at the Image Forum Festival. Later, he attracted attention with Tarch Trip (1993) when it was screened at The Centre Pompidou in Paris. The 45th Berlin International Film Festival awarded Oki the NETPAC Special Mention for Heaven-6-Box (1995), produced by The Museum of Art, Kochi. Oki has established a unique style in modern art by expanding his work to include live screenings, installations, performances, drawing, and painting. He has also accumulated a wealth of overseas production experience in Nepal, India, China, the United States, Israel, Russia, Congo, and elsewhere, and continues to pursue his work while traveling between Japan and other countries.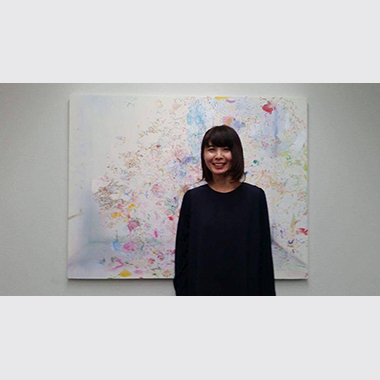 SAITO Haruka
Born in Nagano Prefecture in 1988. A graduate of the Oil Painting Course at the Department of Painting, Tama Art University, Saito produces paintings, video, and installations. Recent group exhibitions include, Group Show of Contemporary Artists 2020 "Sunburn After Swimming in the Painted Pool" (Sunburns) Tokyo Metropolitan Art Museum, Cho Tama Tama 17 at Koganei Art Spot Chateau 2F (2020) and the Oku-Noto Oral Tradition Museum (the former Kodomari Preschool, Oku-Noto Triennale) in 2017. Her solo exhibition If the Painted Juice Were Not Real, We Wouldn't Exist in This Form in This World was shown at The Museum of Modern Art, Saitama in 2017. Saito was selected for the Shell Art Award in 2016 and the Art Olympia Executive Committee Award in 2015.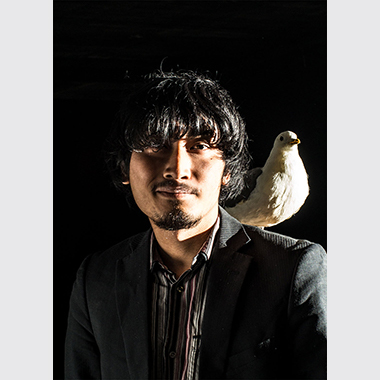 TANAKA Yoshiki
Born in Mie Prefecture in 1995. A graduate of the Department of Sculpture at Musashino Art University, Tanaka mainly produces installations. As a member of the comic duo Son-takz, he also acts and performs skits as the character Tanaka Sushi Robot. Tanaka is also a graphic designer. He was awarded the Grand Prize at the 21st 1_WALL Graphics Exhibition sponsored by Recruit. In addition, he was selected for the 23rd Taro Okamoto Award for Contemporary Art in 2020, and for the 14th Gunma Biennale for Young Artists 2019.
【Related Event 2021】 Cross Talk 【Online streaming】*Japanese only 
Cross Talk

【Vol. 1】August, 2021 SAITO Haruka (Artsit) 
【Vol. 2】September, 2021 WADA Natsumi (Interpreter)
【Vol. 3】October, 2021 OKI Hiroyuki (Artsit)
【Vol. 4】November, 2021 SAITO Tamaki (Psychiatrist)
【Vol. 5】January, 2022 TANAKA Yoshiki (Artsit)

Venue: Online streaming
Moderator: OGAWA Nozomu (Project Director / Curation)

The project director Ogawa Nozomu is developing a series of talks together with the participating artists and special guests.


【Archive Related Event 2020】 "Letter / Art / Project TODOKU" Kickoff talk event 【Online streaming】*Japanese only 
Kickoff talk event Vol.1-3
Vol.1
TANAKA Yoshiki × KADONO Hidemi
Date and time: Saturday, 26 December, 14:00-15:30
Speakers: TANAKA Yoshiki (Artsit)
Guest: KADONO Hidemi(Social welfare service corporation "Children's home")
Vol.2
SAITO Haruka × HASHIMOTO Ichiro
Date and time: Sunday, 27 December, 10:30-12:00
Speakers: SAITO Haruka (Artsit)     
Guest: HASHIMOTO Ichiro(Asia University)

Vol.3
OKI Hiroyuki × AIKAWA Yoshiko
Date and time: Sunday, 27 December, 14:00-15:30
Speakers: OKI Hiroyuki (Artsit)
Guest: AIKAWA Yoshiko(Nonprofit Organization "Peer Support Net Shibuya")
Moderator

OGAWA Nozomu (Project Director / Curation)